Ringsight Mounting Kit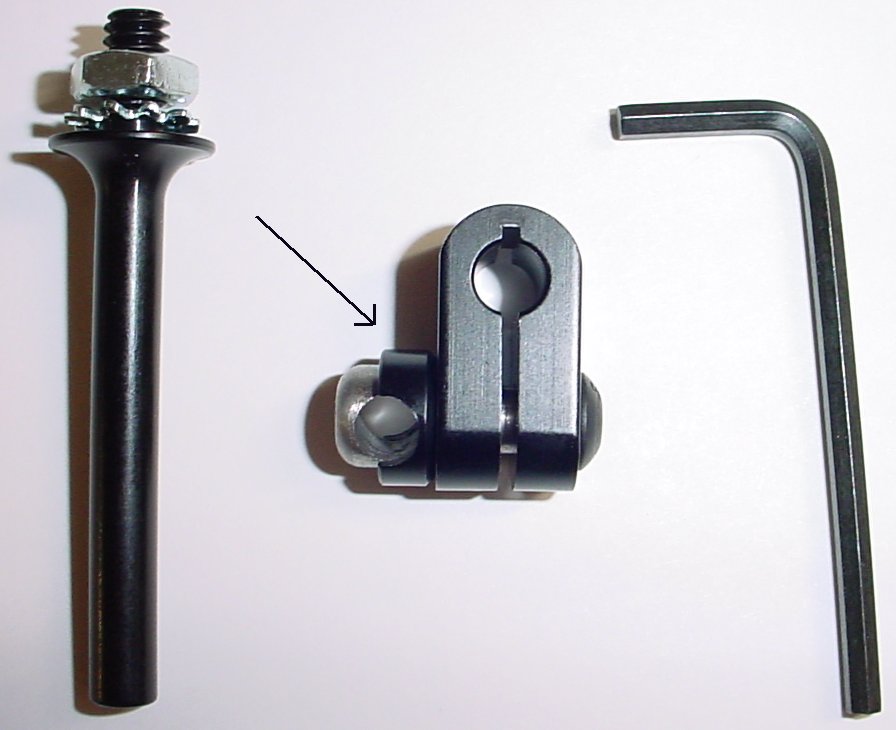 1/4 - 1/4 Swivel Clamp and mounting post
---
These quality swivel clamps were machined precisely to hold a ring sight in place. Most machine shop clamps are made to hold gauges, etc. and can't take the high torque that your sight goes through with random bumps and knocks. This clamp has a semi circle binding ring (see the arrow above) that ensures maximum holding power. The aluminum post is slightly longer than most hardware store posts, and milled to exact dimensions for precise fit.

This design is NEW! We have improved the design to replace the old knurled thumbwheel with a low profile Allen screw. This makes the clamp less likely to snag a line during an unstable deployment. The clamp comes with an Allen wrench for your toolkit.



---
Pricing is as follows:
Mounting kit (Clamp and Post) $25 + shipping.
Clamp without the post is $20 + shipping.
Click HERE for order form.
---
Written and maintained by Brent Finley